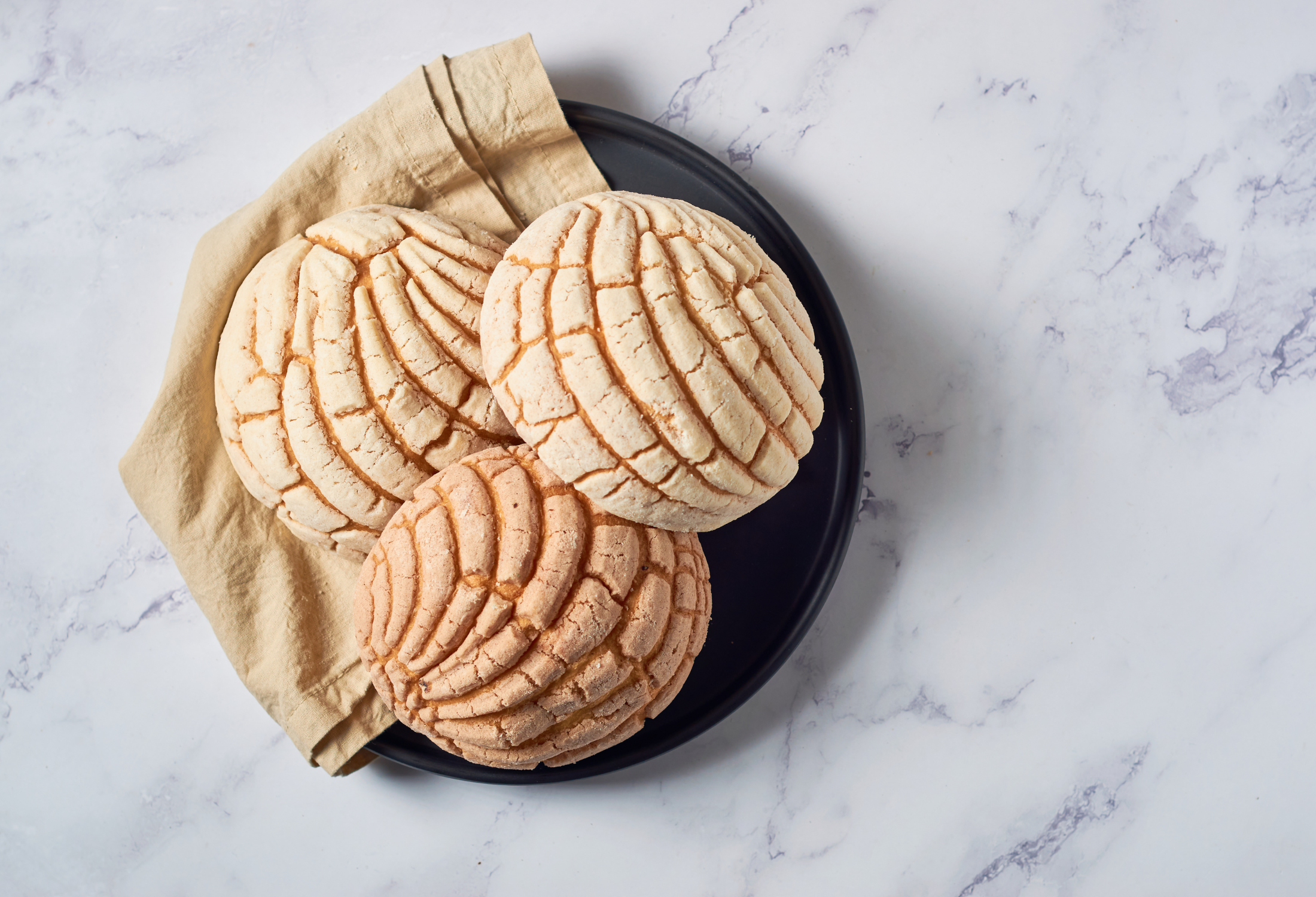 Ingredients
For the Dough:
1 cup Meadow Gold whole milk, divided
3 teaspoons dry active yeast
5 1/3 cups all-purpose flour
1/2 cup sugar
1 1/4 teaspoons fresh ground cinnamon
1/2 teaspoon fresh nutmeg, grated
1/4 teaspoon fresh ground cloves
1 teaspoon salt
5 large eggs cracked into a small bowl
2 teaspoons vanilla extract or vanilla paste
4 tablespoons unsalted butter room temperature
For the Streusel Topping:
2 1/4 cup flour
1 3/4 cup powdered sugar, sifted
1 teaspoon baking powder
1/2 teaspoon Kosher salt
1 teaspoon vanilla extract or vanilla paste
1 cup vegetable shortening, cubed
How to
Begin by warming 1/4 cup of milk in the microwave for about 10 seconds. Ensure it's not too hot; you don't want to kill the yeast.
Add a pinch of sugar to the warm milk. Use a rubber spatula to mix in the yeast. Allow the yeast to proof for about 12 minutes. It should grow in size, become bubbly, and turn a beige color. If you don't see bubbles or growth, your yeast may be inactive.
While the yeast proofs, whisk together the flour, sugar, cinnamon, nutmeg, cloves, and salt in a large bowl, then set it aside.
Once the yeast has proofed, pour the remaining milk into the stand mixer bowl. On low speed, gradually add the eggs and vanilla. Add the flour mixture one cup at a time. When all the flour is incorporated, increase the speed to medium and add the butter.
Increase the speed to high and knead the dough for 5 minutes. Transfer the dough to a greased bowl. Note that the dough might be slightly sticky, which is okay.
Cover the bowl with plastic wrap and place it in a warm place to proof for about an hour and a half or until it has doubled in size. While the dough proofs, prepare the topping.
In a large bowl, whisk together the flour, powdered sugar, baking powder, and kosher salt. Add vanilla, then the vegetable shortening. Use your hands to work them into the flour mixture until it forms a playdough-like consistency. If it's dry, add an extra tablespoon or two of shortening. If you're using food coloring gel, add it now.
Allow the streusel topping to sit at room temperature during the dough proofing. If it's a bit dry and you're not using food coloring, add an extra tablespoon of shortening.
Once the dough has doubled in size, punch it down. If it's sticky, grease your hands and flour your work surface. Turn out the dough on a cutting board and cut into 12 even-sized balls.
Line two baking sheets with parchment paper and place 6 dough balls on each, evenly spaced.
Divide the topping into 12 equal-sized balls. Flatten each streusel ball between two sheets of plastic, you can try using the bottom of a glass dish to press them out more easily.
Add the prepared topping over each dough ball. Use a knife to score the topping in a pattern.
Place a kitchen towel over the dough balls and let the conchas proof for an additional 20 minutes until they double in size.
Preheat your oven to 350 degrees. Then, bake the conchas for 15-16 minutes.
Allow the conchas to rest for about 8-10 minutes before serving. Enjoy them warm.

Other Recipes You Might Like