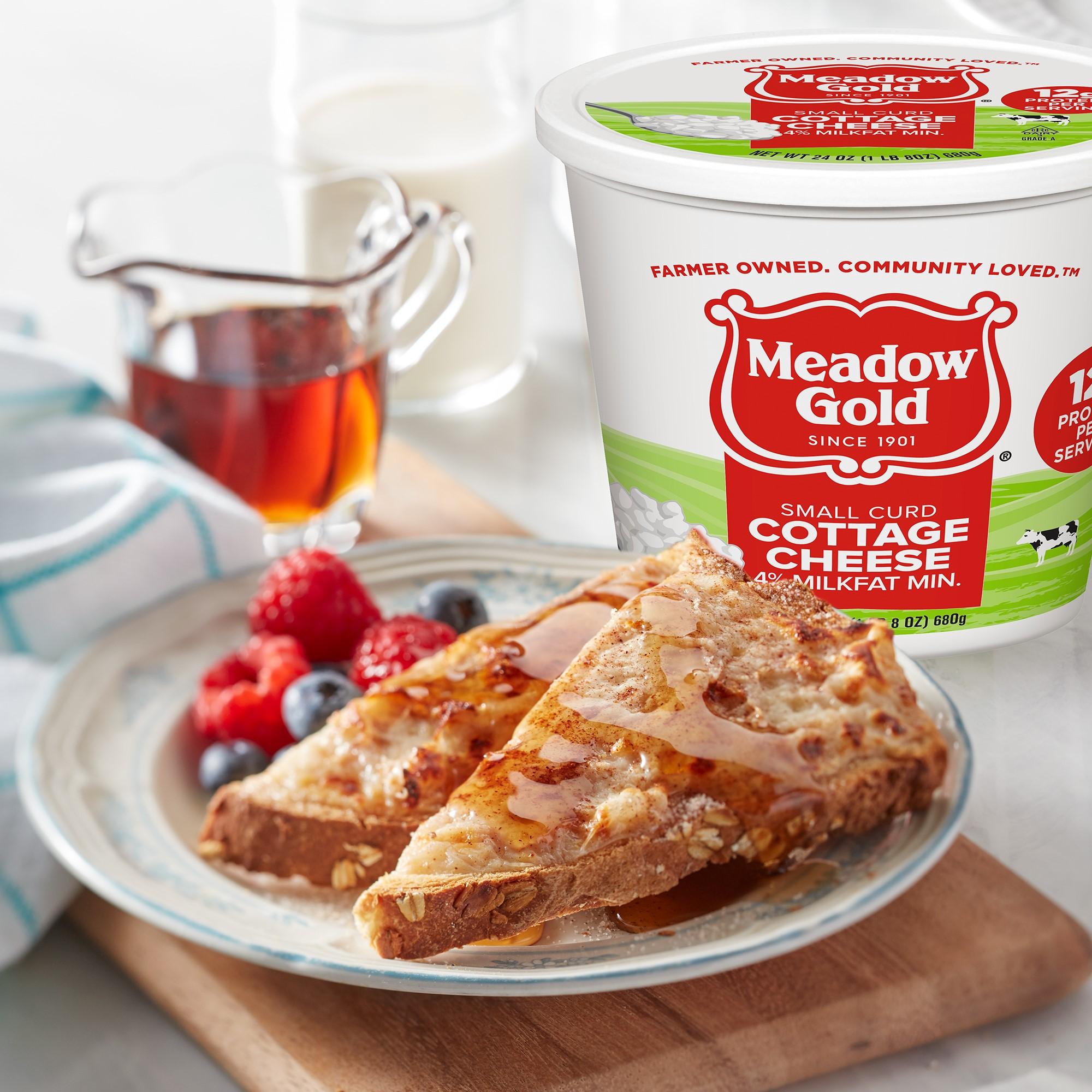 Cottage Cheese French Toast
Ingredients
1/2 tsp. cinnamon
1 1/2 tsp. sugar
1 pinch salt
1/2 cup Meadow Gold cottage cheese (whipped)
1/4 tsp vanilla
2 slices bread
Maple syrup, optional
Powdered sugar, optional
How to
1. Combine cinnamon, sugar, and salt into a small bowl.
2. Add cottage cheese and vanilla to a blender and whip until creamy.
3. Mix 1/2 of the cinnamon/sugar mixture onto the toast and sprinkle remaining on top.
4. Place in a preheated air fryer at 400 degrees until golden brown, about 4-5 minutes.
5. Top with your favorite fruit and enjoy!

Other Recipes You Might Like